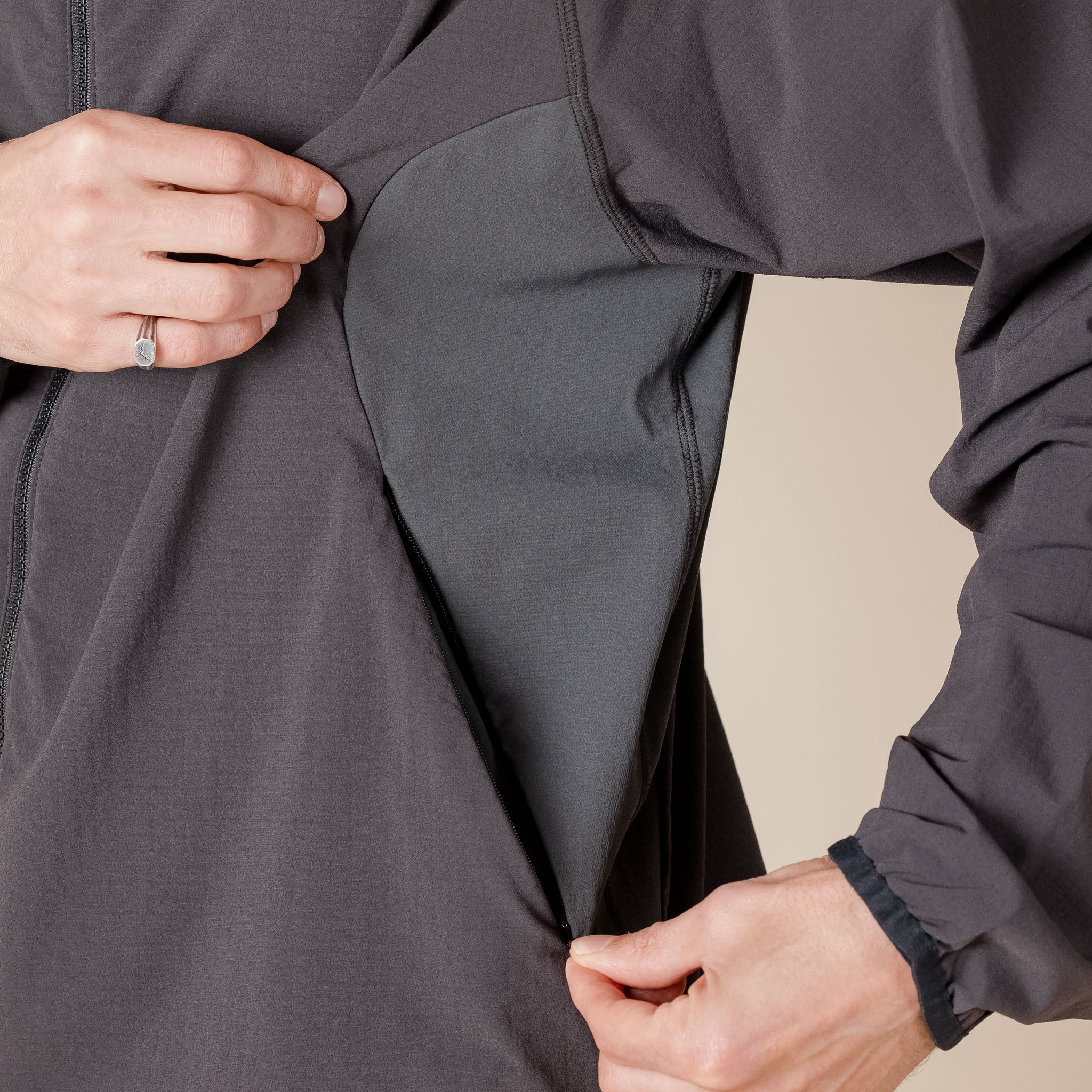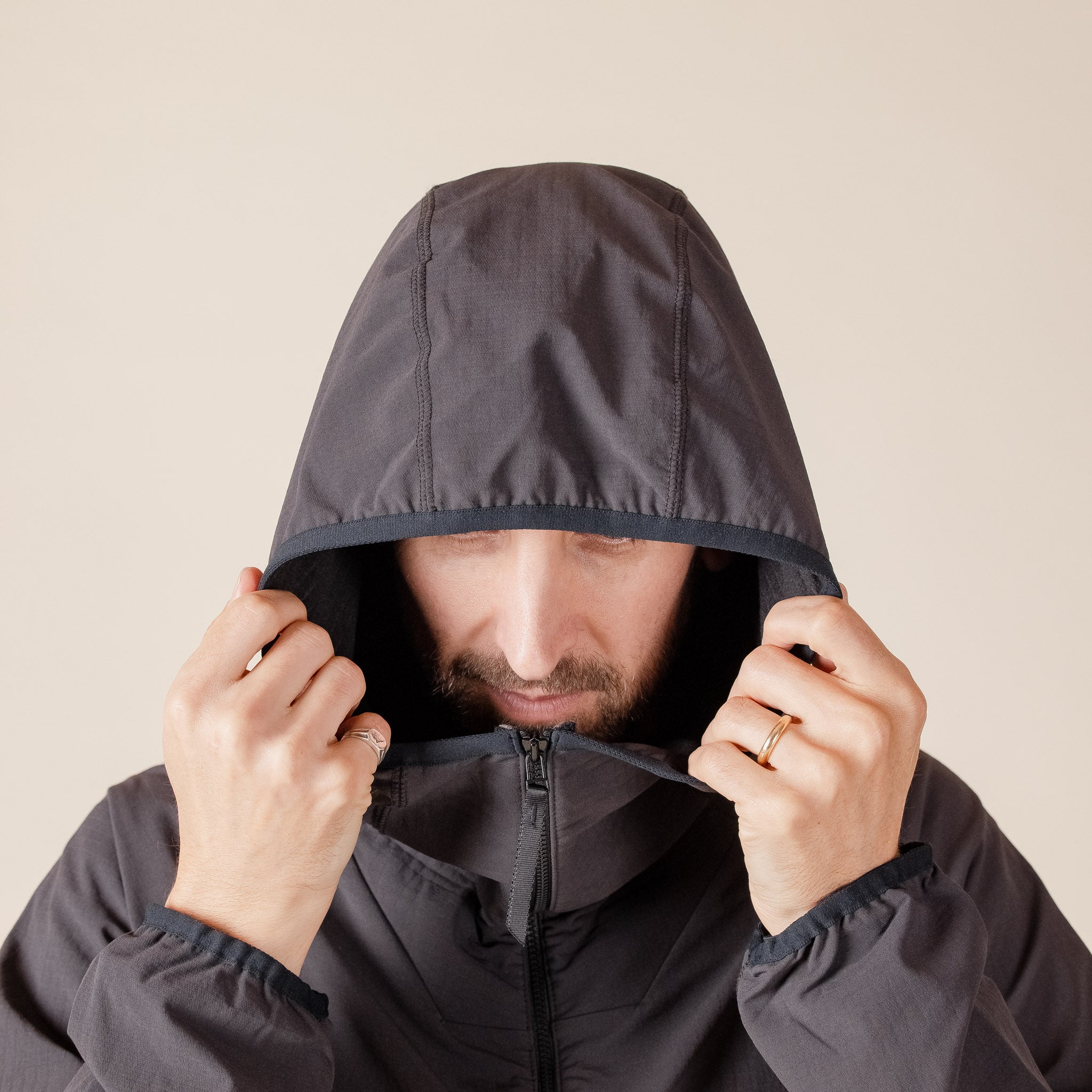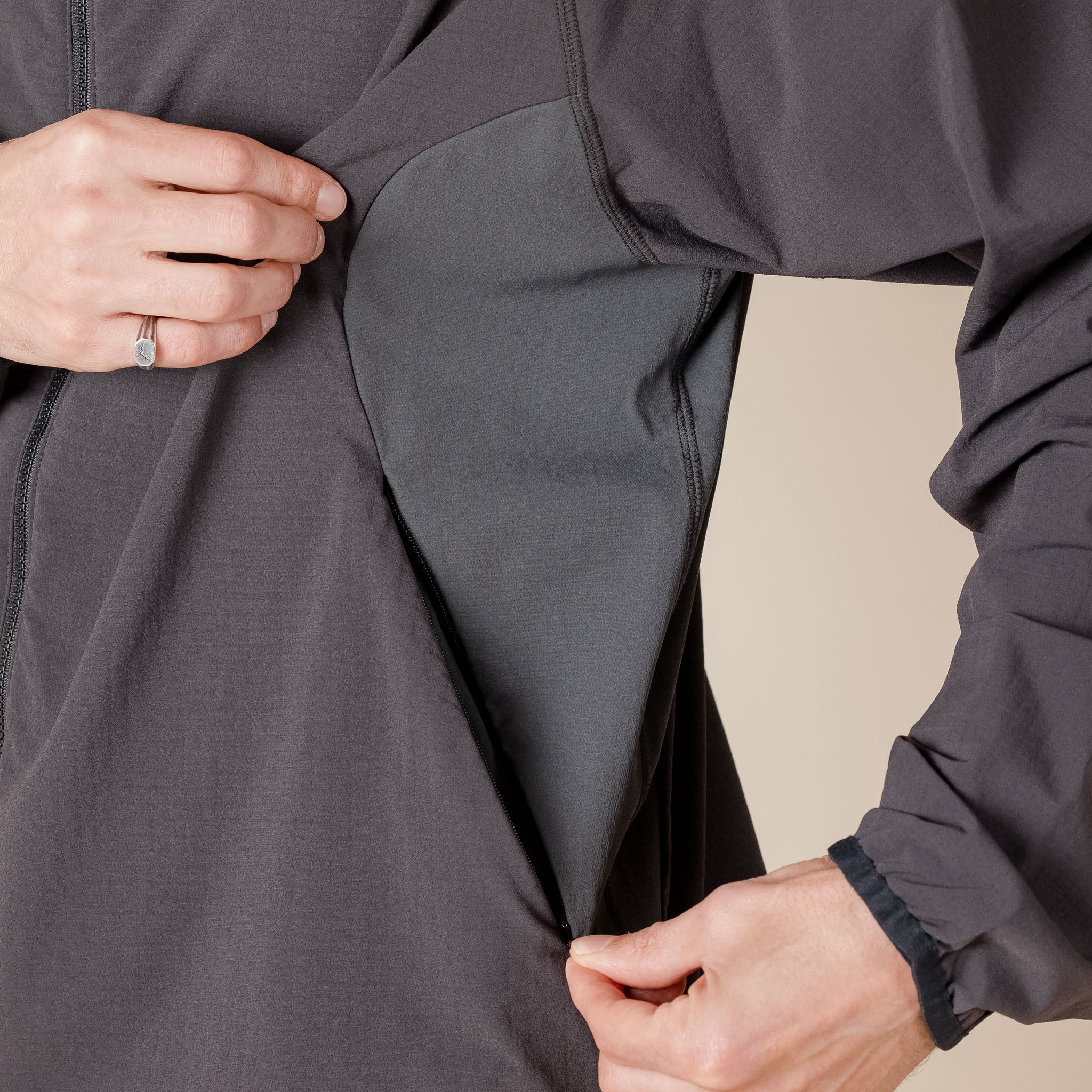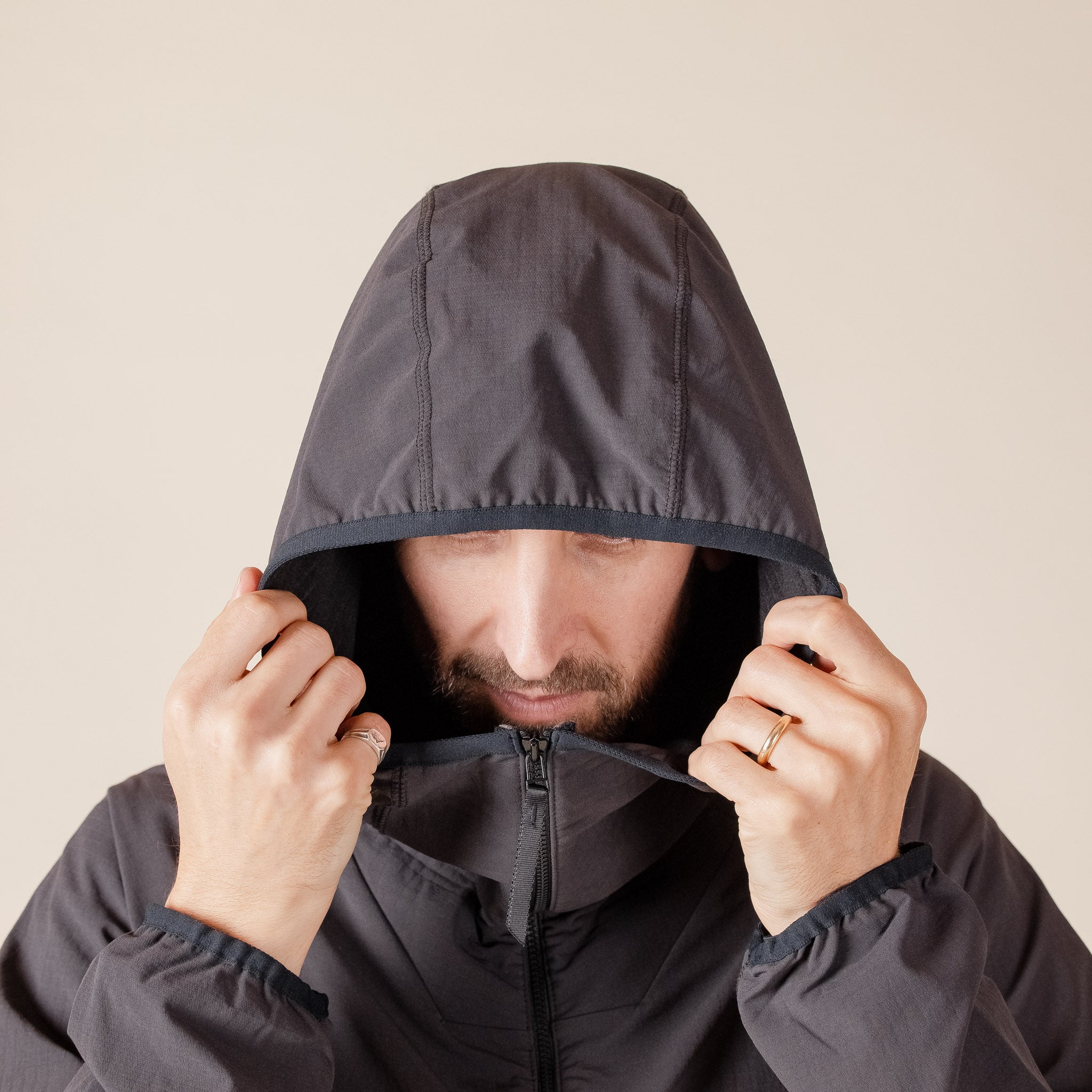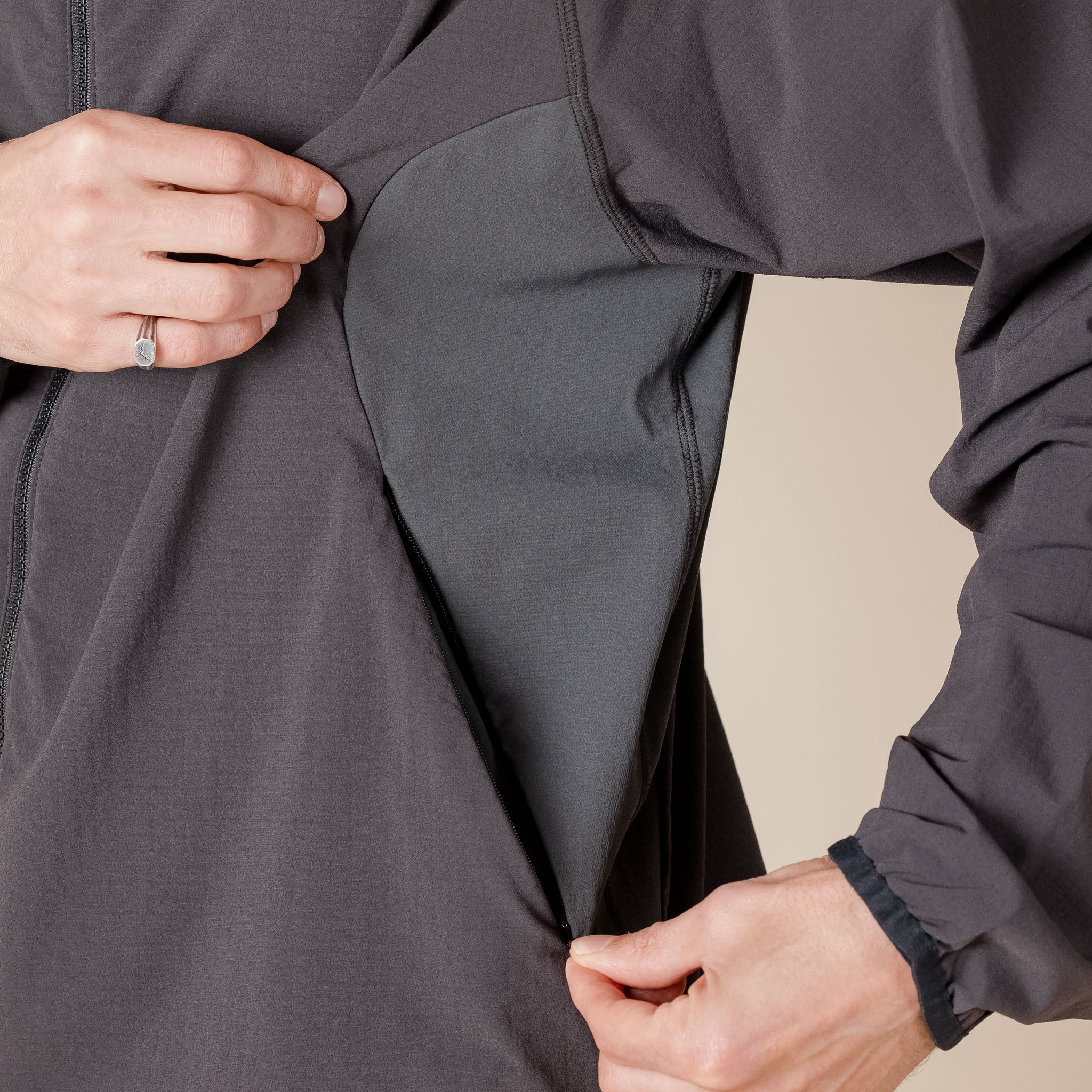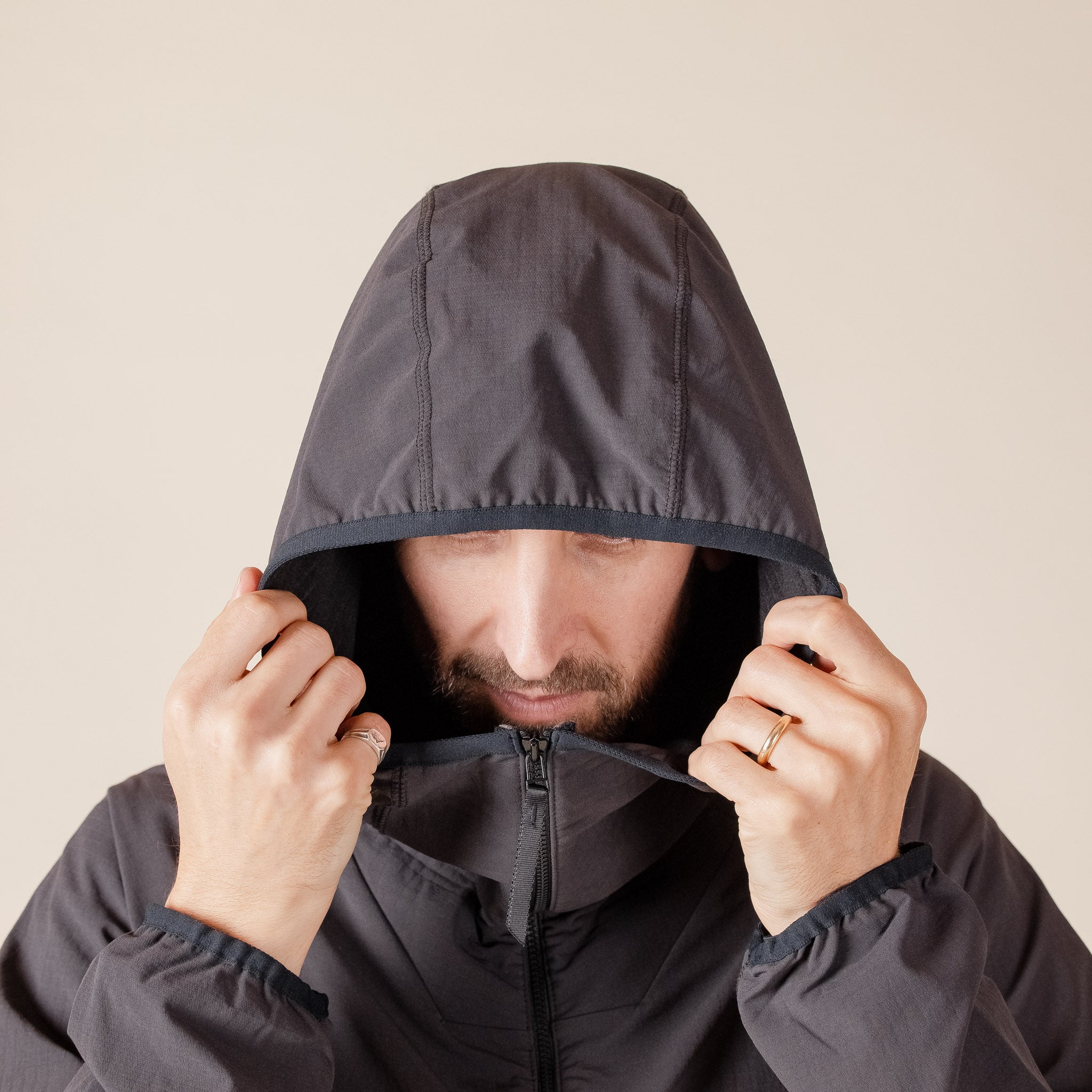 Meanswhile - Fleece Zip Hoody MW-CT23212 - Charcoal Grey
As the name might suggest this zip up hoody from meanswhile features warm fleece but it also adopts a double-woven multifunctional fabric that has excellent stretch, water repellency, windproof, moisture permeability, and wrinkle resistance. 
It's been treated with a CO water-repellent treatment that doesn't use any compounds that are difficult to decompose in nature.
With a loose, panelled and elevated aesthetic this is an active wear piece in disguise and has performance that belies its looks, making it a really versatile and functional piece for modern city lifestyles. Windlocking hood, zippered pockets and toggle hems round off the styling. 

Approx Measurements Pit to Pit = Size 1 = 59cm, Size 2 = 61.5cm, Size 3 = 63cm
Model is 6ft (183cm) Tall, 70kg & 30" Waist and wearing a Size 3 in these images