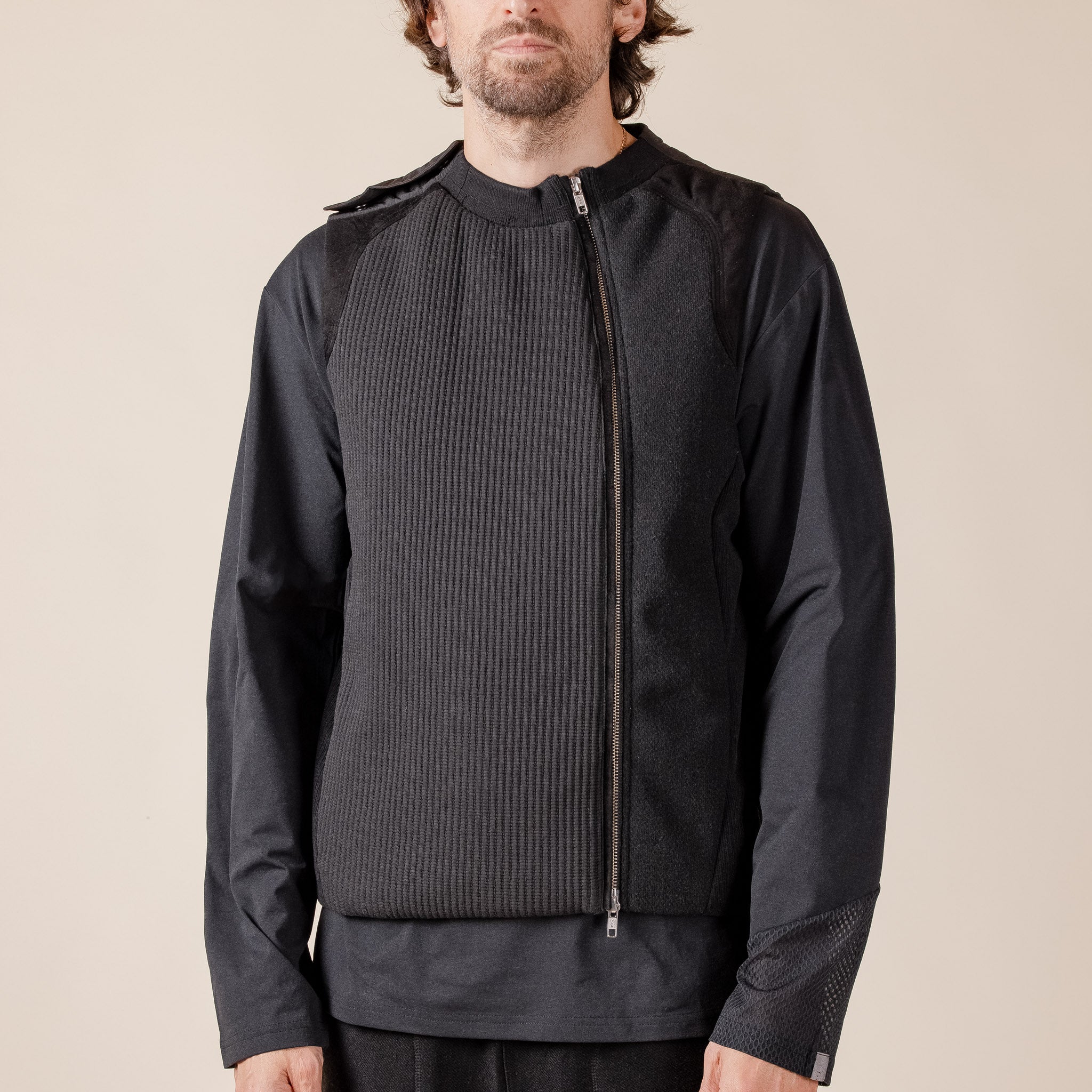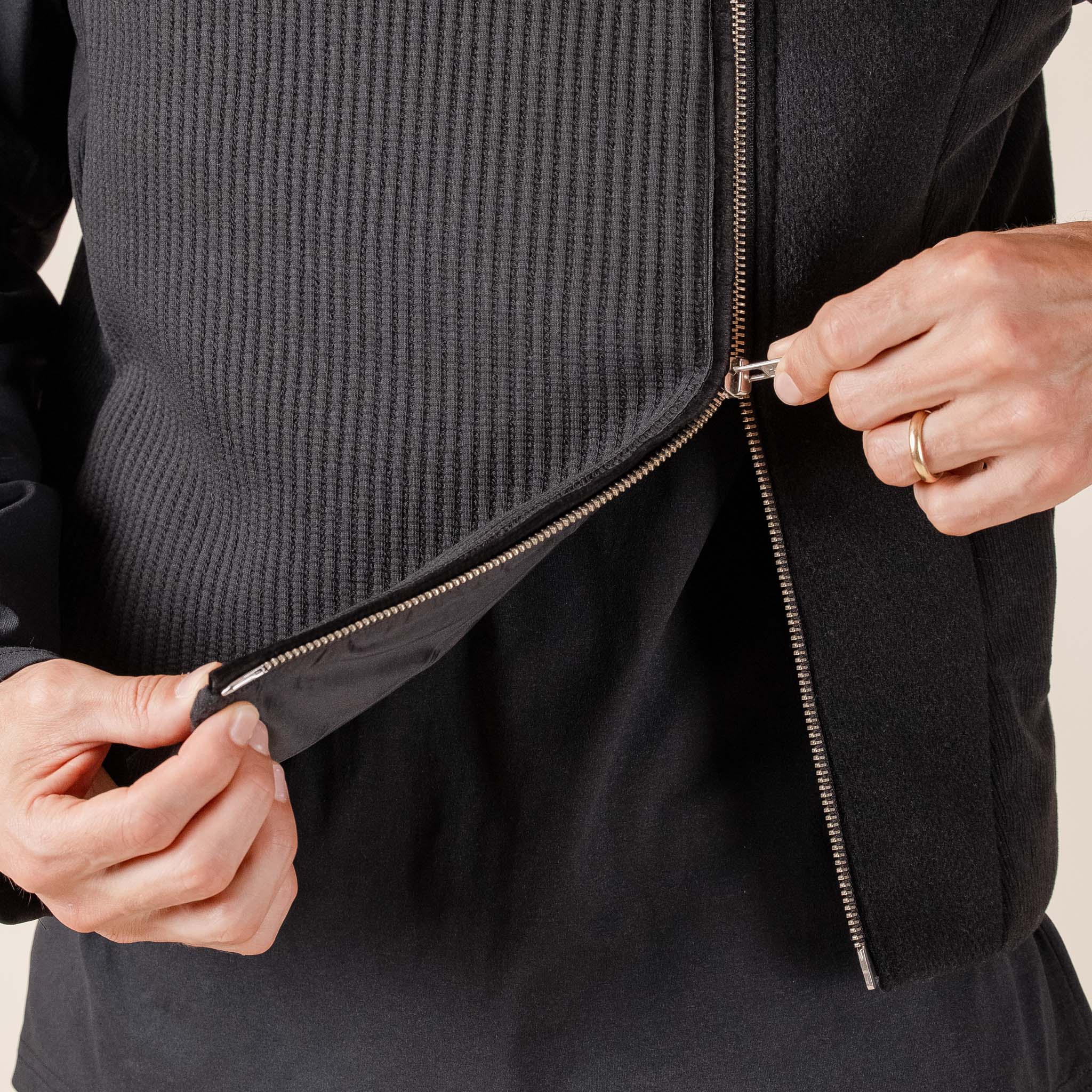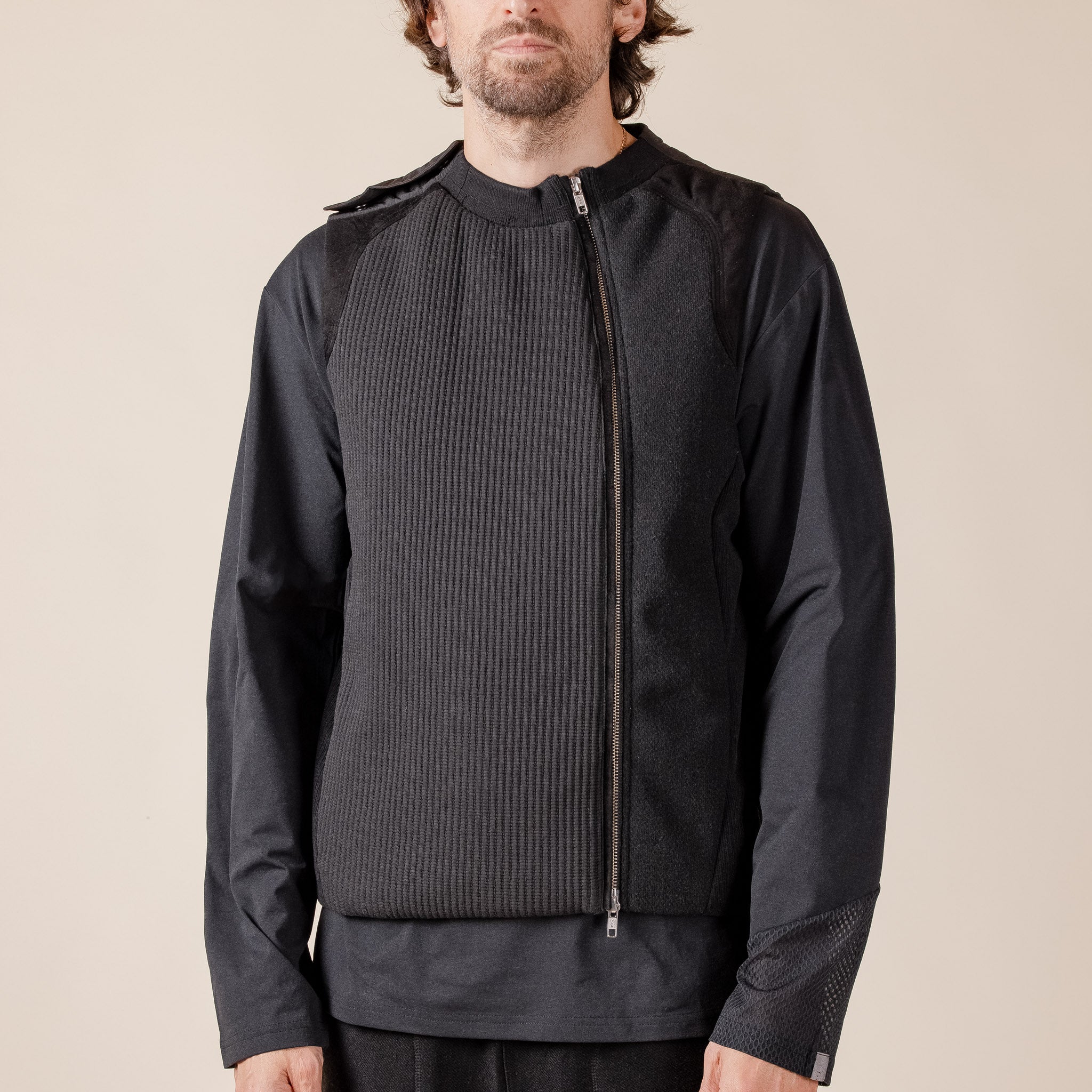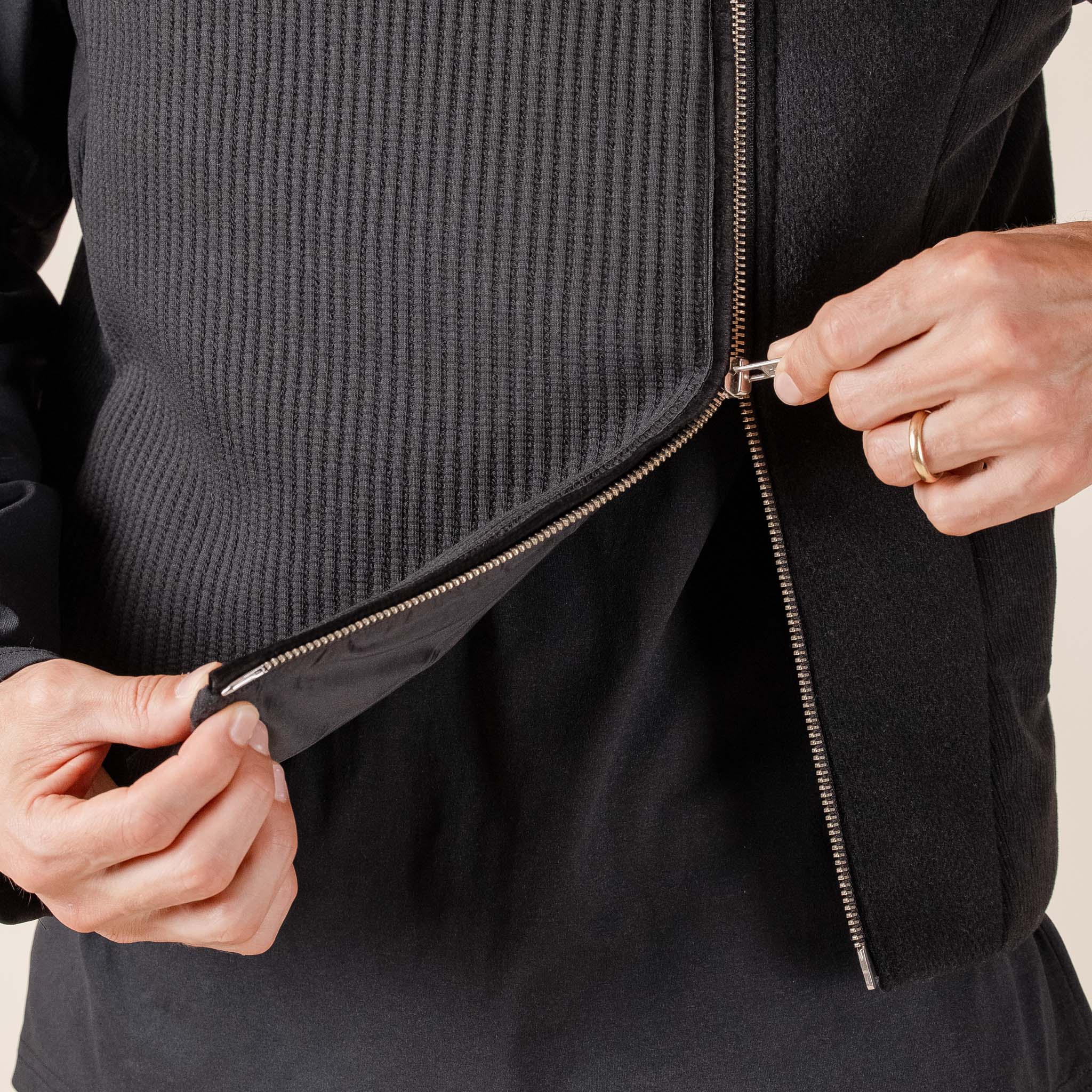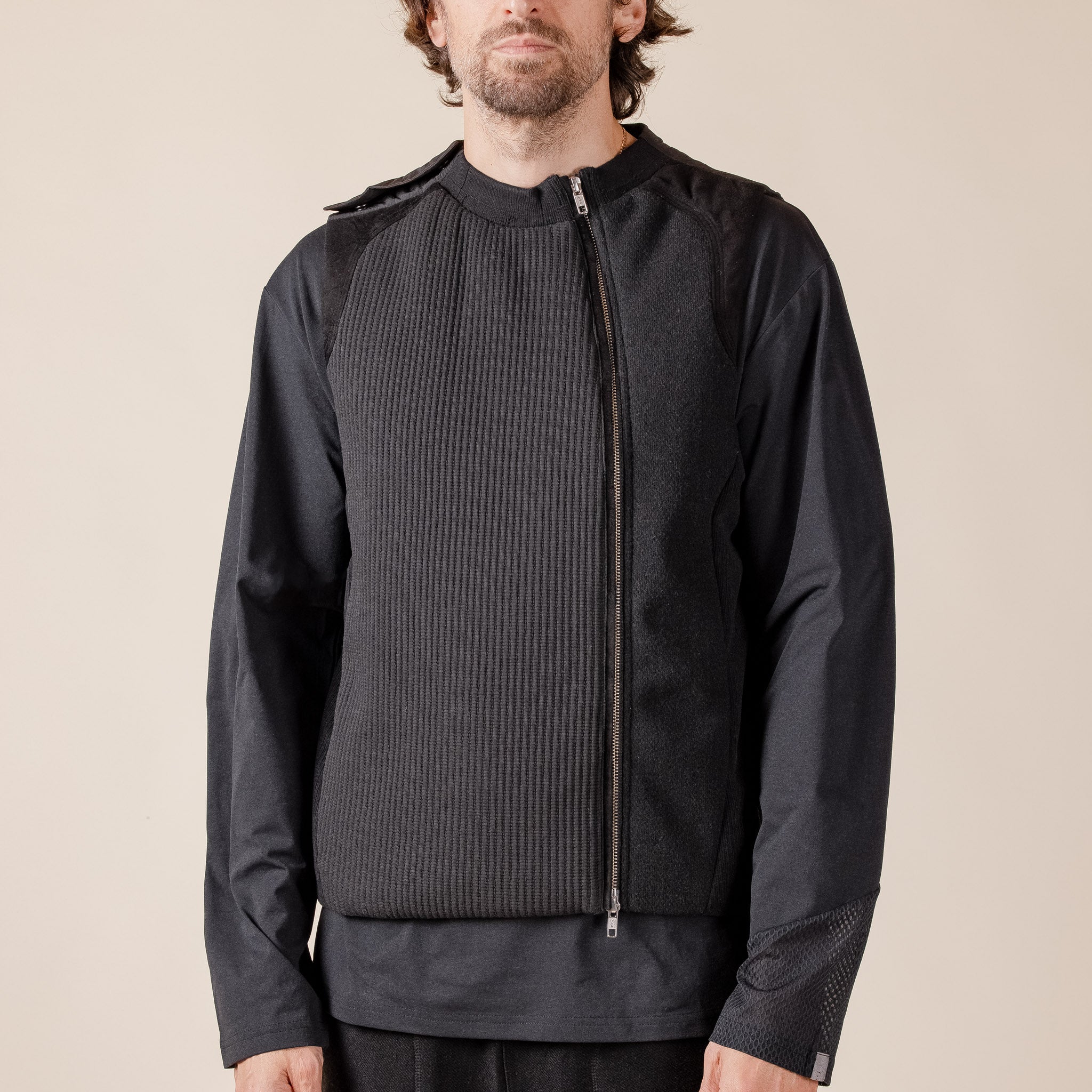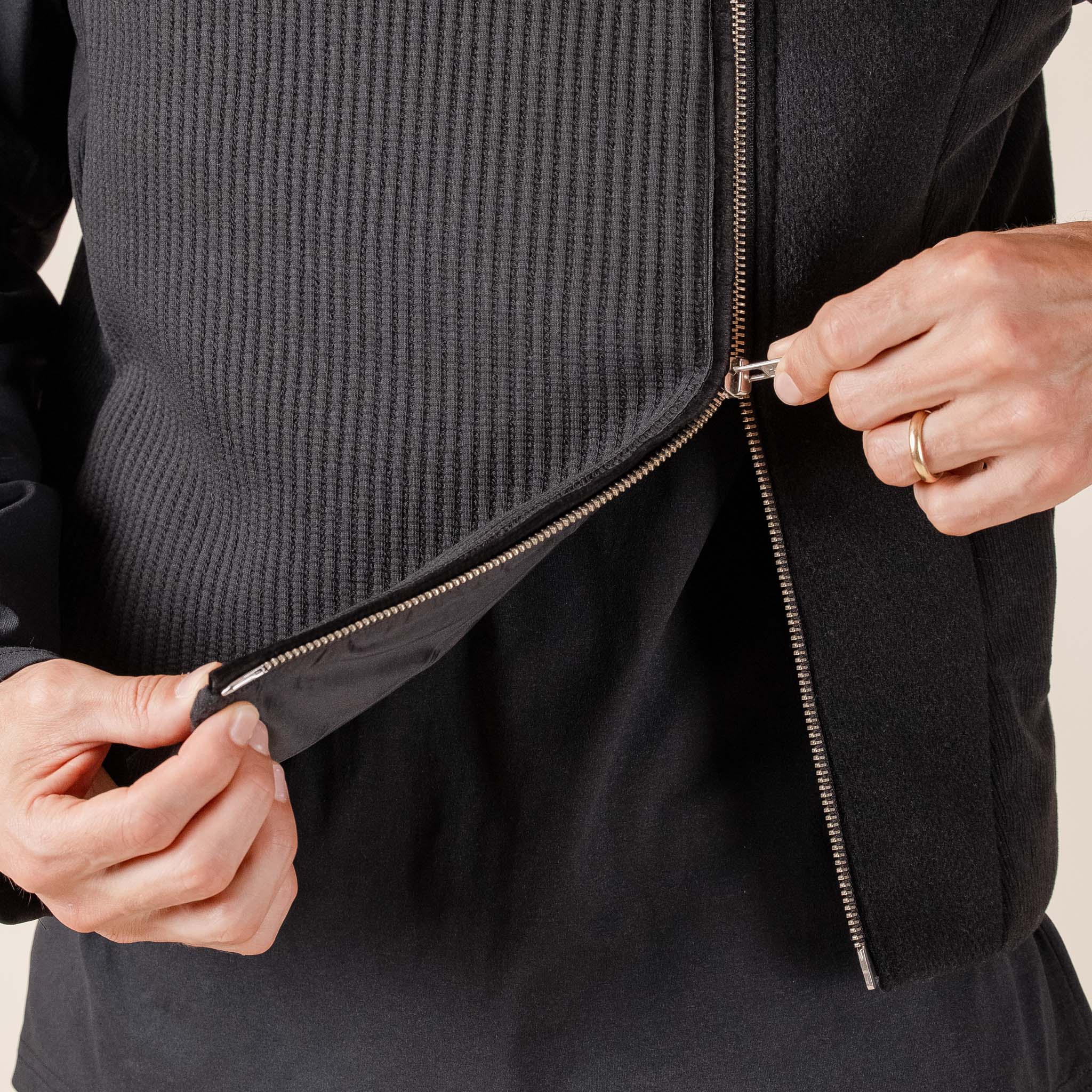 XLIM - EP.4 01 Down Vest Jacket - Black
XLIM is one of the rising stars of the Korean fashion scene and it's easy to see why. Not content with the status quo XLIM pushes boundaries with their fabrication like no other brand, often mixing technical and luxurious fabrics to create unique products.
The EP.4 01 Down Vest Jacket is a lightweight, sophisticated looking gilet that with usual XLIM aplomb combines contrast fabrics to maximum effect. With a waffle like front face fabric that is accented with corduroy and suede leather it has a down filled rear panel for added warmth. Asymmetric double zip and shoulder poppers add to the styling. Of course like every XLIM garment it is accompanied by a stick of Palo Santo for you clear out any negative vibes. 
Approx Measurements - Pit to Pit = 1/S = 51cm, 2/M = 53cm, 3/L = 55cm, 4/XL = 57cm
Model is 6ft (183cm) Tall, 70kg & 30" Waist and Wearing 2/M in these images