ASICS Footwear Now Available at This Thing Of Ours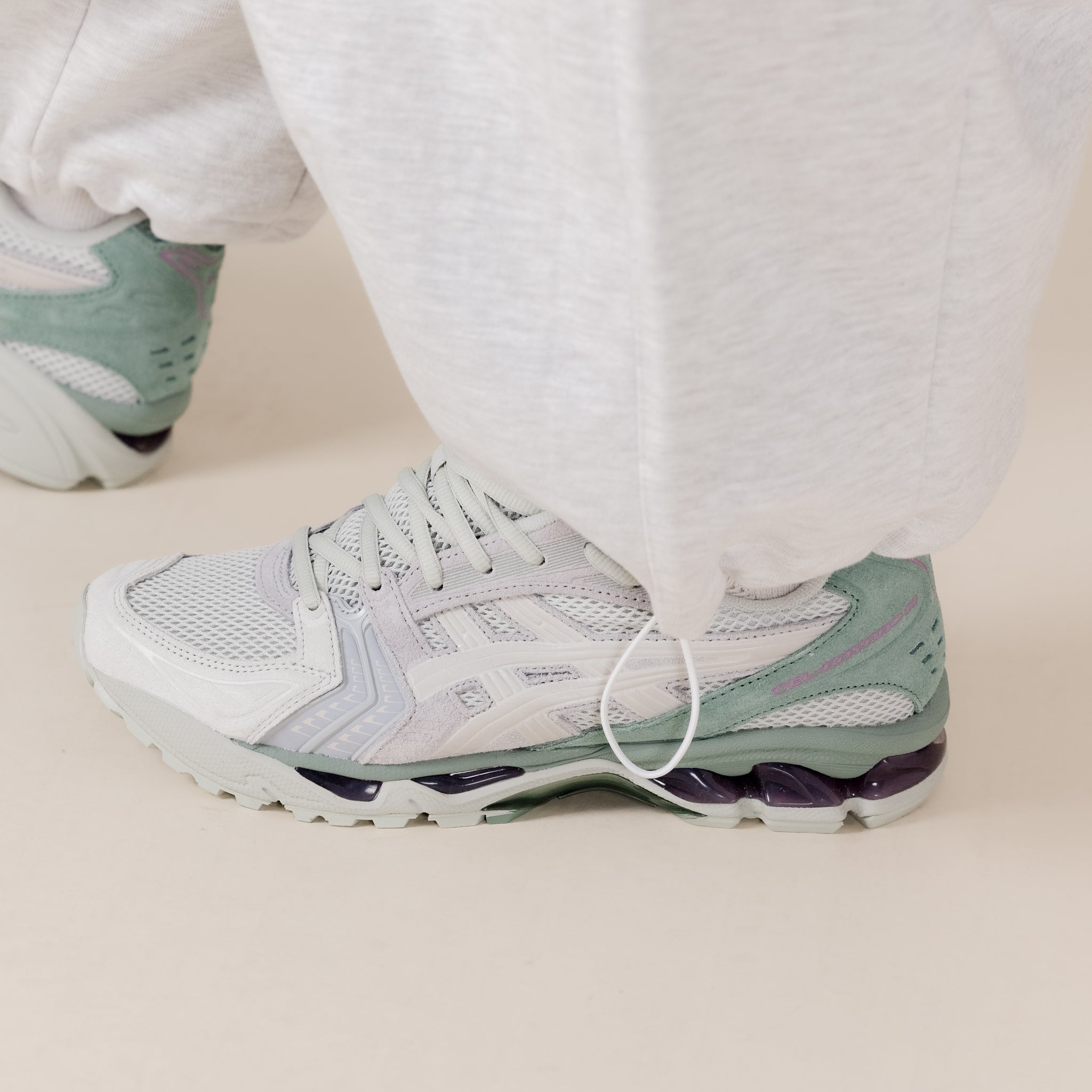 Written by Ali George Hinkins
This Thing of Ours expands its footwear offering by welcoming in the Japanese sportswear native that is ASICS, one of the founding fathers of the sportswear market that preceded the likes of adidas and Nike. With the growing interest in technical and performance-oriented footwear, ASICS' popularity in those circles has surged along with names like Salomon and Mizuno who cater to individuals looking for a different kind of silhouette that possesses a certain amount of grit and no-nonsense styling. 
One of the styles that will grace This Thing of Ours' physical and online shelves is the Gel-Kayano 14, an icon that was first released back in 2008 but was later shelved in replacement of its younger brother. Retaining many of the same design cues that braced the original model - flashes of chrome accents, a gel-injected midsole and movement-inspired colour grading -, the Gel-Kayano was faithfully re-introduced and piqued the interest of those fans of noughties running shoes. With a little bit of push from long-time ASICS collaborator, Kiko Kostadinov, it is entirely likely that without the designer's input the Kayano 13 would have been the redux, so we have Kiko to thank for bringing this particular silhouette back: the Gel-Kayano 14. 
Perhaps upon its resurgence, the popularity of the shoe was somewhat unexpected, but it has since gone on to garner collaborations with industry namesakes like JJJJound, Angelo Baque and the aforementioned, Kiko Kostadinov who have all put their spin on the trainer by way of colour and material choice. 
The core silhouette is striking with an initial mesh fabric acting as the base and chrome and leather overlays offering a nostalgic contrast to the upper. Rest assured, though, despite being brought back into ASICS' rotation, it is now equipped with up-to-date technology such as GEL cushioning and reduced weight throughout. They come finished with ASICS branding on the sidewall and 'Gel-Kayano 14' on the heel. 
Is the ASICS Gel-Kayano 14 the next 'It Trainer'? It certainly looks like it's heading that way. 
The first delivery will consist of the Light Sage/Smoke Grey and Birch/Clay Grey which will be available from This Thing of Ours' online store and showroom.