Comfy Outdoor Garment - Interview with founder Makoto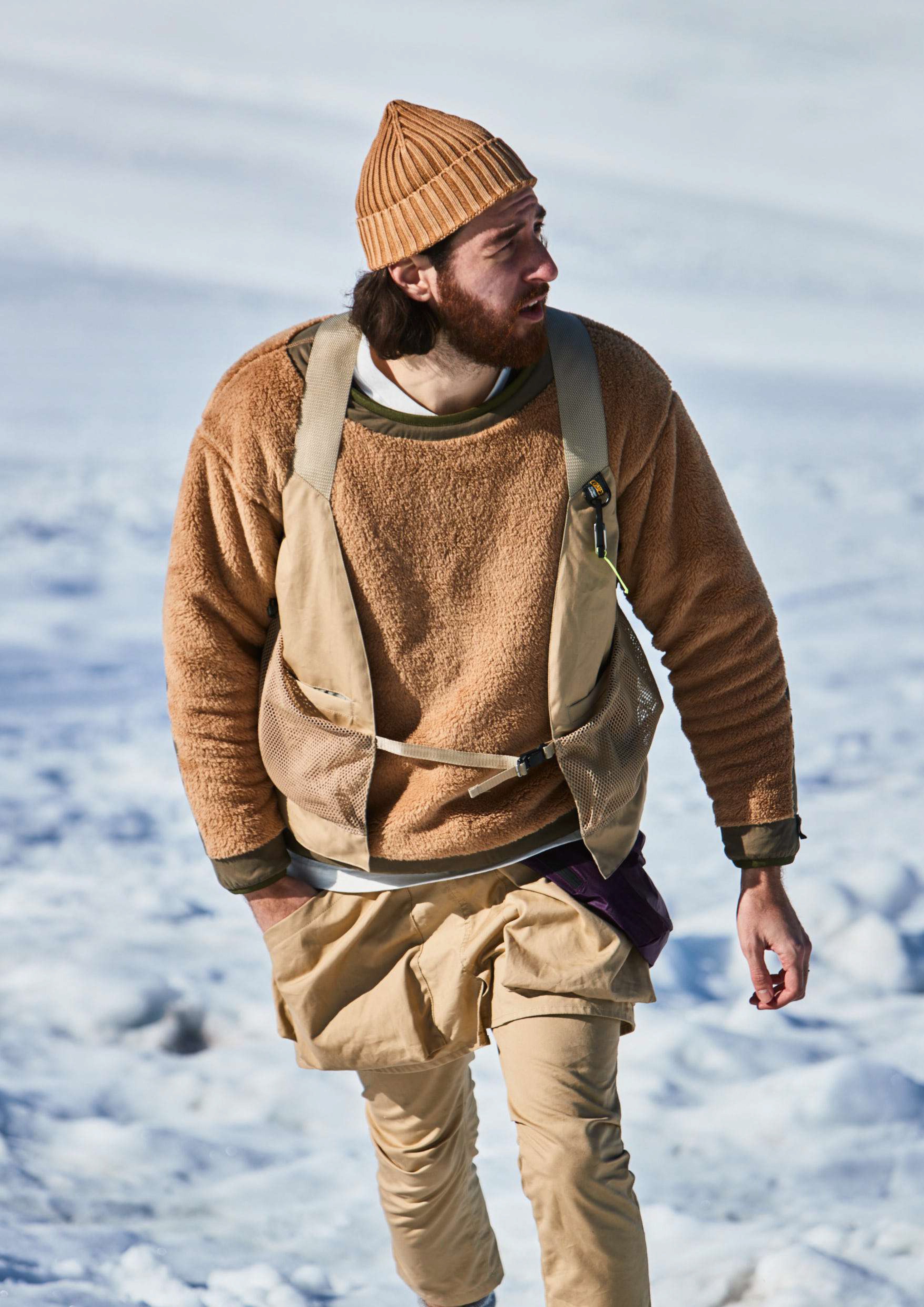 Comfy Outdoor Garment are a pretty new brand on the UK Outdoor Clothing scene. Coming out of the brilliant Lost Hills store in Harajuku its a brand created for a life that splits between the city and outdoor adventures and is almost perfect for the UK. Technical, high quality fabrics mixed with contemporary urban styling that means items can be worn in the city but depended upon to perform in more adventurous settings. We first came across the brand on one of our trips to Japan and are really pleased to be bringing the brand and their product to the store over the coming months. We recently caught up with the owner Makoto for a piece that was featured in Outdoor Wear Mag. If you missed it here's what we asked him. 
When was the brand founded? Could you explain a bit about the history of the brand?
Makoto: The Original COMFY OUTDOOR GARMENT brand was Established in Seattle in the 1910's. They started making down products like quilts for beds and then moved into making down jackets to cope with the heavy winters in the American North West. They used really good quality materials and made really high quality products. Sadly the company and brand disappeared in the 1980's but I felt their brand name and concept of quality was very good as an outdoors man needs Comfy Garments especially in bad weather conditions and this is also true in the urban environment. I follow their brand name with respect but I don't follow their designs and my brand Comfy Outdoor Garment is producing products that I want to make and wear also with some good humor.
What's the inspiration behind the pieces that you create?
Makoto: I used to be a clothing buyer for more than 10 years and I was doing buying trips up to 11 times in a year with lots of travel to the USA so the backbone of my inspiration is USA used and vintage clothing. But my inspiration is also asking the question if something is wrong. I ask myself "Why do I feel weird?" "What is wrong" These kind of questions are my motivation to design improvements and solutions.
Could you explain a bit more about the production process of your garments? 
Makoto: This is my secret. (@this.thing.of.ours Lol)
What materials do you like working with?
Makoto: I'm open to working with all materials. Like Spectra which we use in our current collections. It's incredibly strong and lightweight. More than 10 times stronger than steel gram for gram. I also like 100% polyester stretch fabric. Because no Hydrolysis.
Do you think there is a crossover between everyday and outdoor style?
Makoto: Yes, I think people should want to look as good on a mountain as they do in the city. This is important for the Comfy Outdoor Garment brand. 
Where can people purchase your garments from? 
Makoto: My products are sold in Japan, Korea, China, Hong Kong, Europe & Canada. In the UK we have "This Thing Of Ours" in Manchester who is stocking a wide range of our products. 
What plans does the brand have for the future?
Makoto: I don't want to be a top brand in the Outdoor market.
My goal is that I want to see people wearing Comfy Outdoor Garment on a mountain with a big smile.
This is very difficult. That is why I have to challenge myself and bring new item's like sleeping bag's or tent's etc every season.
This is my thinking.
When we are on a mountain almost 95% of the people are wearing typical outdoor sports clothing and gear.
That is ok, but most of it is not interesting because of the same or similar styling.
I want to say to people why don`t you wear more good or interesting designs, like an urban city styling with Outdoor performance gear is more cool. Gear choice is very important as I want to climb a mountain with the same fashion as in an urban city.
 Thanks to Makoto for taking the time out to talk to us!
Comfy Outdoor Garment is available in our store at Hatch Manchester and from our online store. Shop Comfy Outdoor Garment Now