Norbit by Hiroshi Nozawa Field Jacket - Coming Soon
Ahead of our upcoming delivery of Spring Summer 2020 product from Norbit by Hiroshi Nozawa, we've hooked up with Ali George Hinkins to share with you his musing on the brand, the man and more importantly the field jacket.
Ali, a talented wordsmith who has produced work for Eye-C mag, Proper Mag and others, was lucky enough to get his hands on a Norbit Field Jacket and also kind enough to lend us his penmanship for this blog post. If you like what you read you can find out more about Ali's work from his website www.aligeorgehinkins.com
Hiroshi Nozawa has a very extensive and impressive resume. From participating as a designer for Snow Peak, Colombia Black Label and New Balance Japan, he has earnt his stripes and proven he is a very experienced Japanese designer. His tenure at these brands means he isn't short of design influence to draw from; whether it's in the form of performance-driven apparel at Snow Peak or the technical capabilities of Colombia Black Label – a Japanese diffusion line that designs pieces for the urban climate. He has recently reverted his attention back to his own private label, whilst still remaining as a designer for Snow Peak. norbit by Hiroshi Nozawa has been around since 1999, but it wasn't until early 2018 when they showcased their Autumn/Winter '18 collection at the Japanese trade show, Jumble Tokyo, that they made a resurgence. They are currently in the midst of finalising their Autumn/Winter '20 collection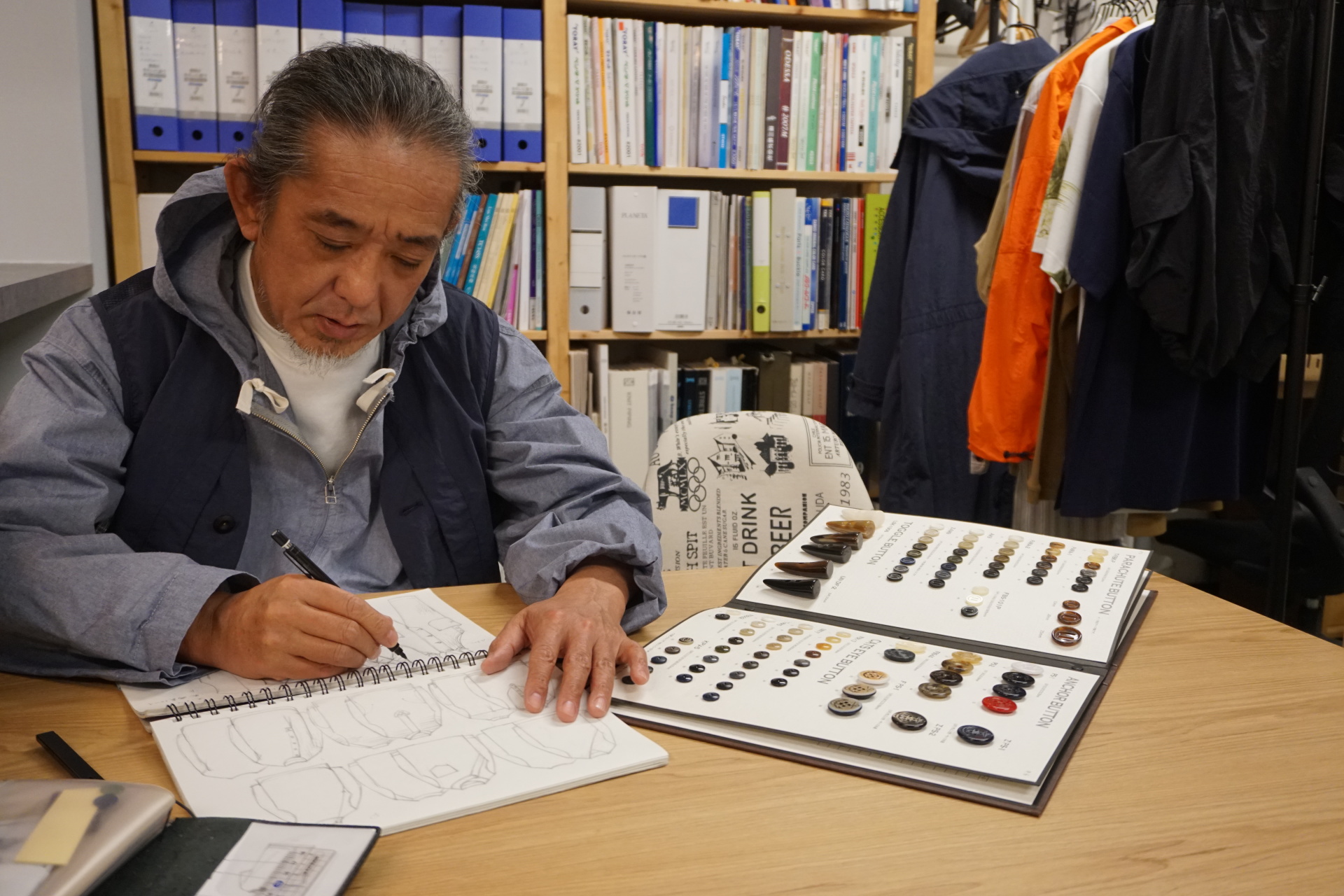 In their offices in Shibuya, Japan, Hiroshi sets to work on sketching the concept behind the product, in this instance that's their Field Jacket for Spring/Summer '20. He starts from the ground up – pencil and sketchbook in hand – and hand draws all of the designs himself before the process goes any further. The smallest details are sketched and the garment is illustrated from every angle imaginable. Then, Hiroshi flicks through his catalogue where he picks out buttons or wooden toggles – among a host of other touches – to add the finishing touch to the garment. It's a very organic and natural way of working; one that allows you to really appreciate the work that goes into the product. When you learn more about the process of how a garment is made and strip it back to basics, it makes it easier to appreciate the beauty of said product.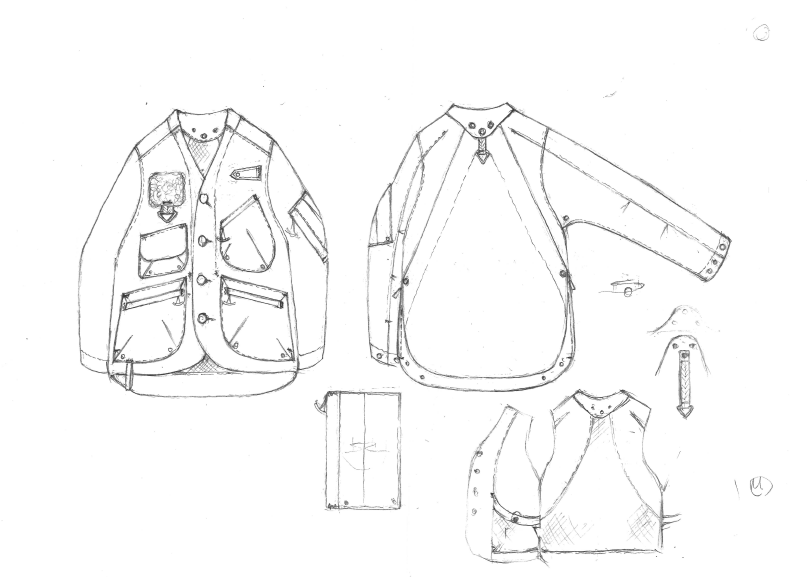 I initially caught a glimpse of norbit's Field Jacket through eye_C Mag and the design immediately caught my eye. It was something about the ruffled texture and pocket positioning that lured me in; I will admit that I'm a sucker for a jacket with pockets, so that's partly another reason why I was intrigued. The design of Hiroshi's Field Jacket is similar to that of a traditional fishing vest/jacket, hence the positioning of the frontal pockets which allow the wearer to carry all sorts; from fishing accessories to urban necessities such as your wallet or sunglasses. A game pocket with button and zip side closures is located on the rear of the jacket, essentially making up the back panel of this piece. The function of said pocket is for gathering firewood (building a fire is popular during outdoor activity in Japan) and the buttons at the top of the jacket allow it to be easily detached, thus dropping whatever you are carrying. Also, as the mesh is double-layered it means you won't get dirt transferred through the jacket - keeping your layers clean. The face of the jacket has been constructed using 100% nylon - finished with a light water repellent agent - which has undergone a salt-shrinking process whereby the garment is soaked in sodium hydroxide. This process explains the unique ruffled texture of the jacket, which will naturally soften and become more fitted to the wearer with use.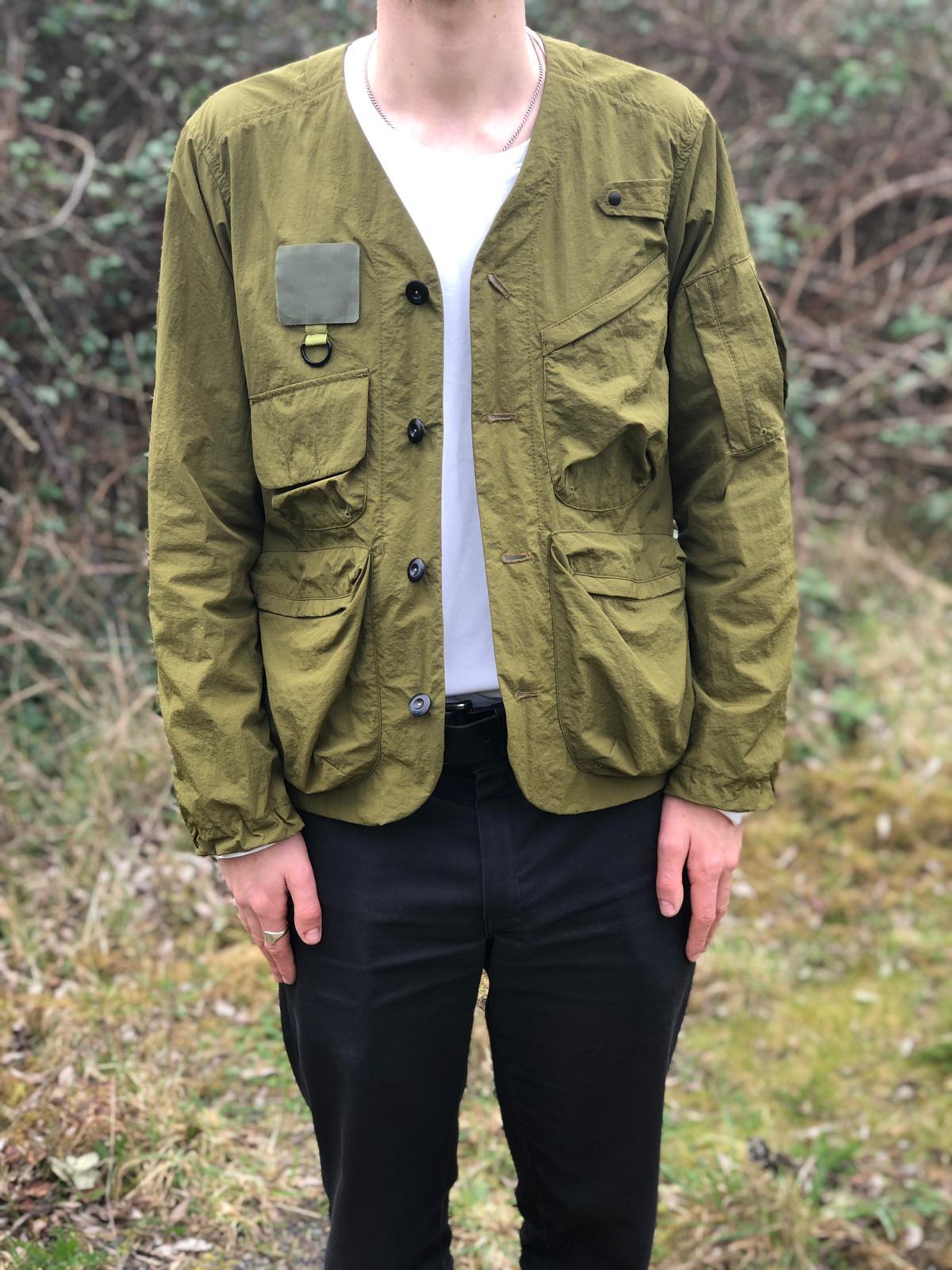 ​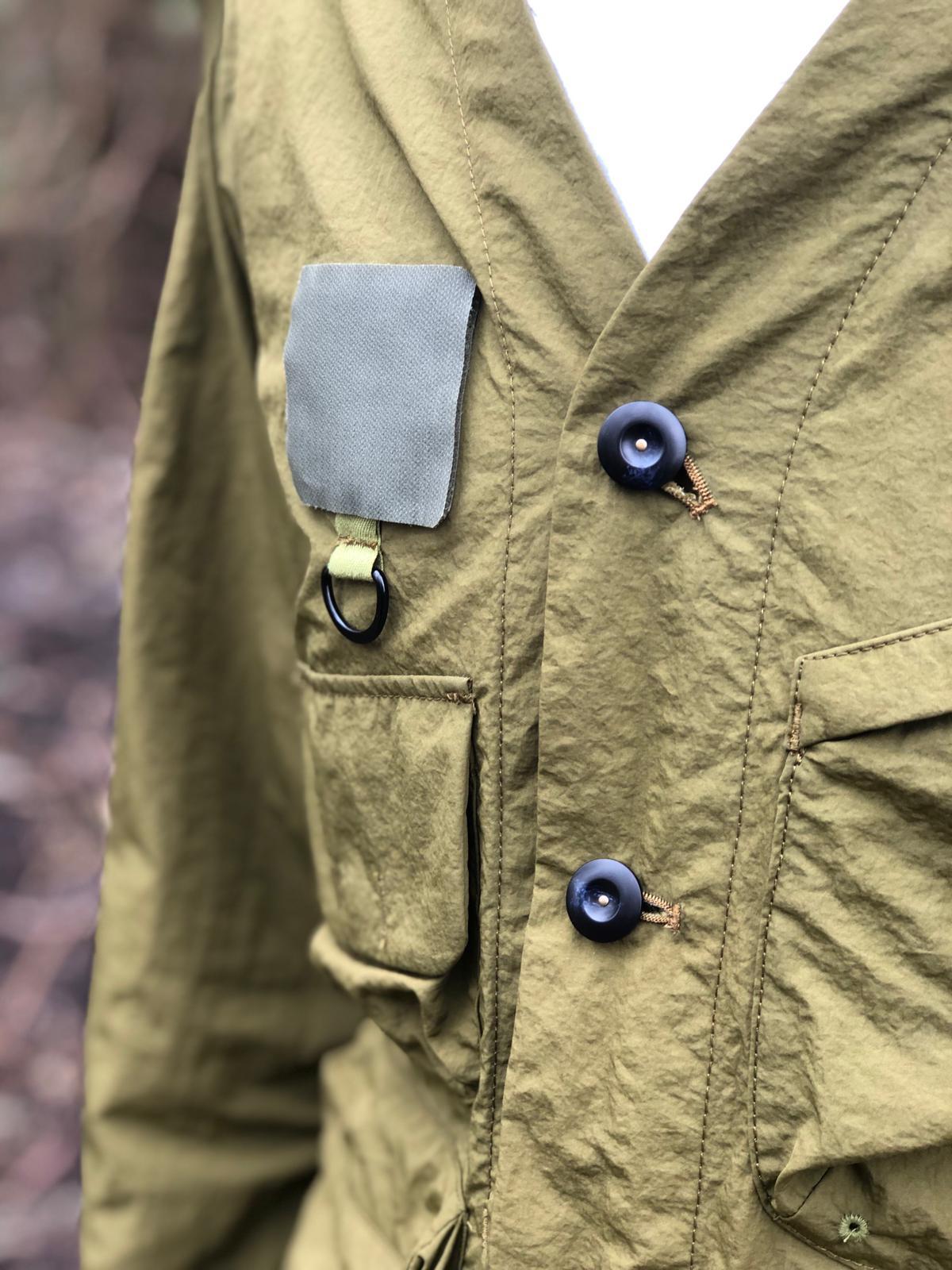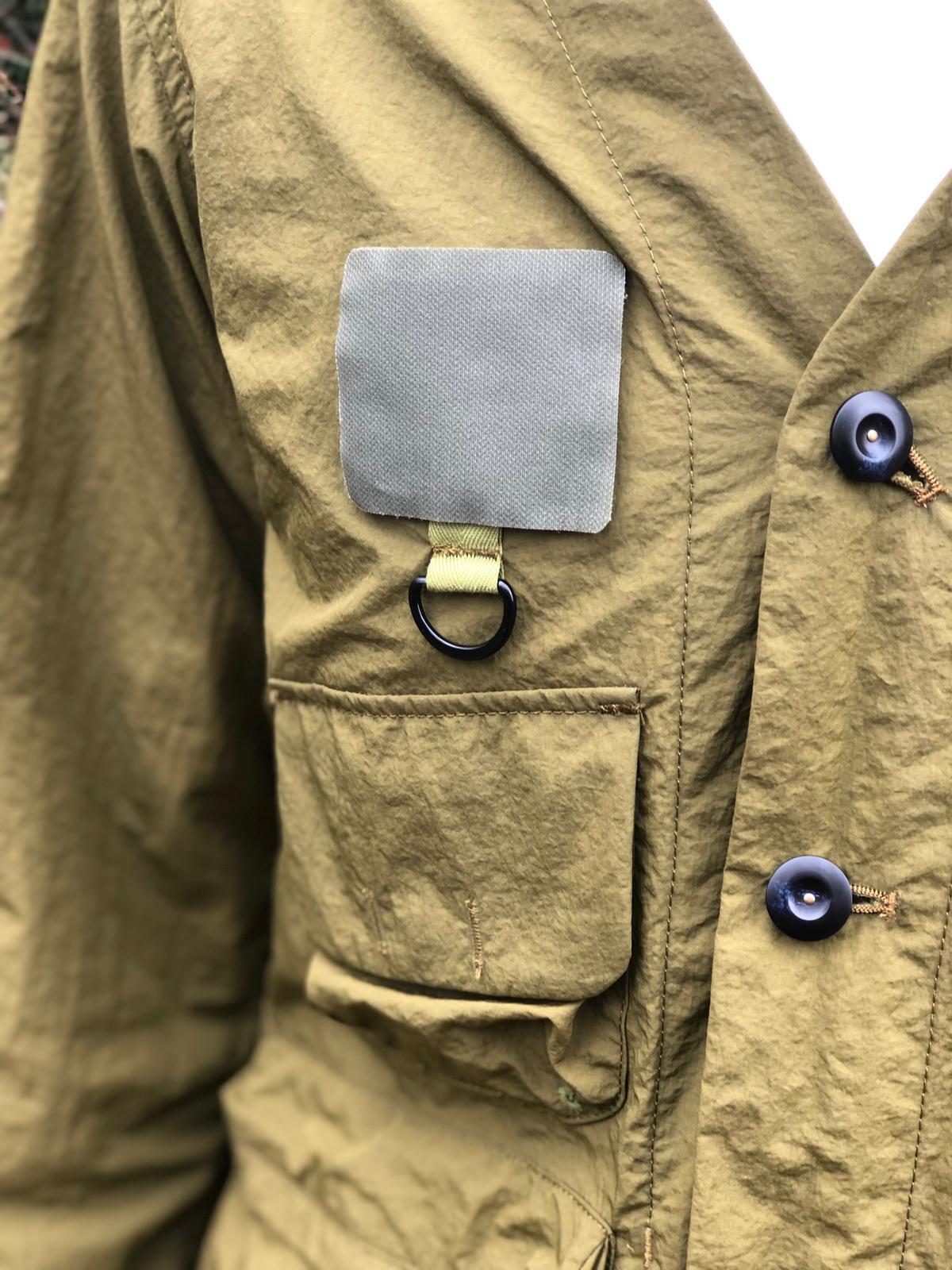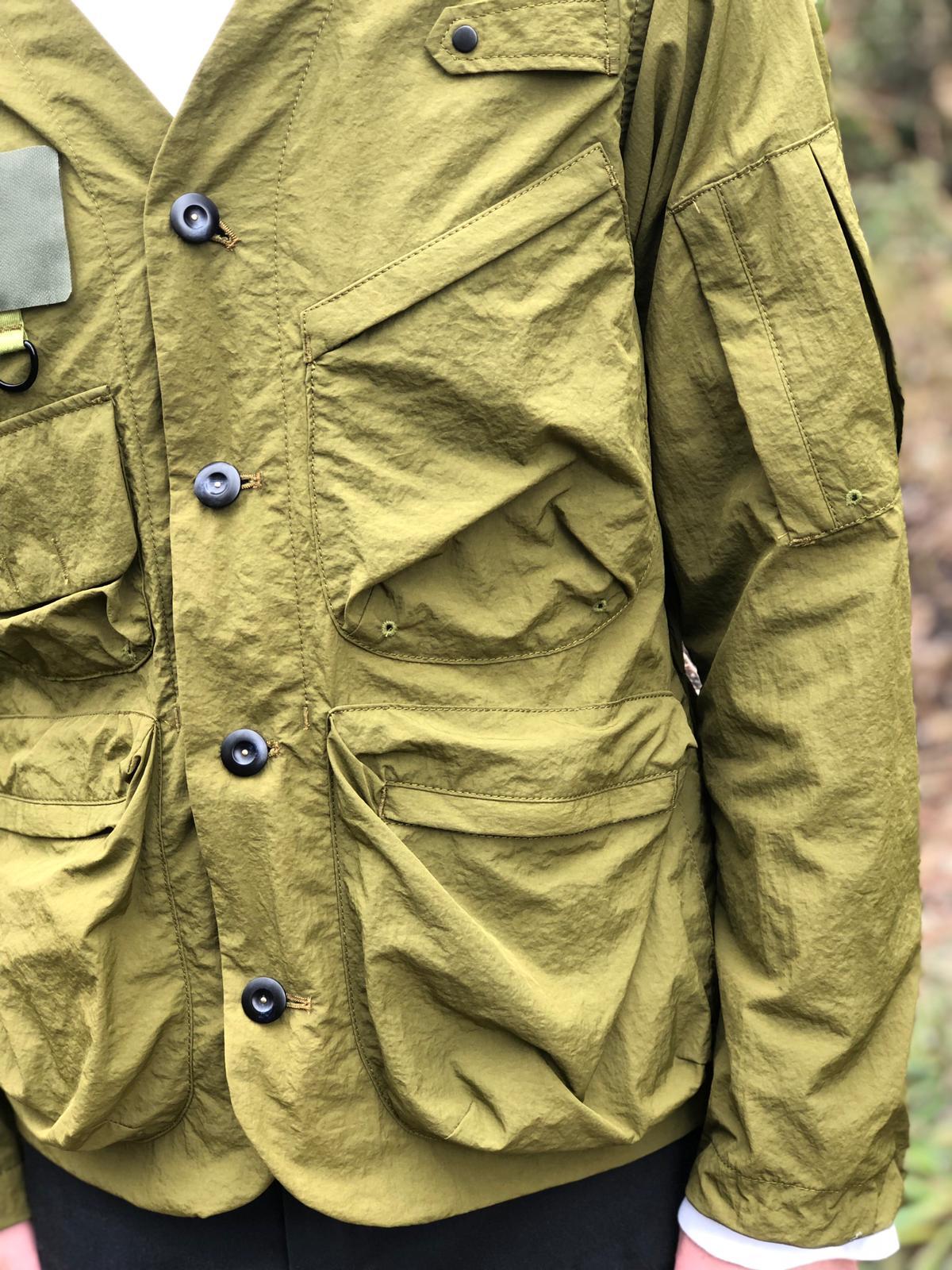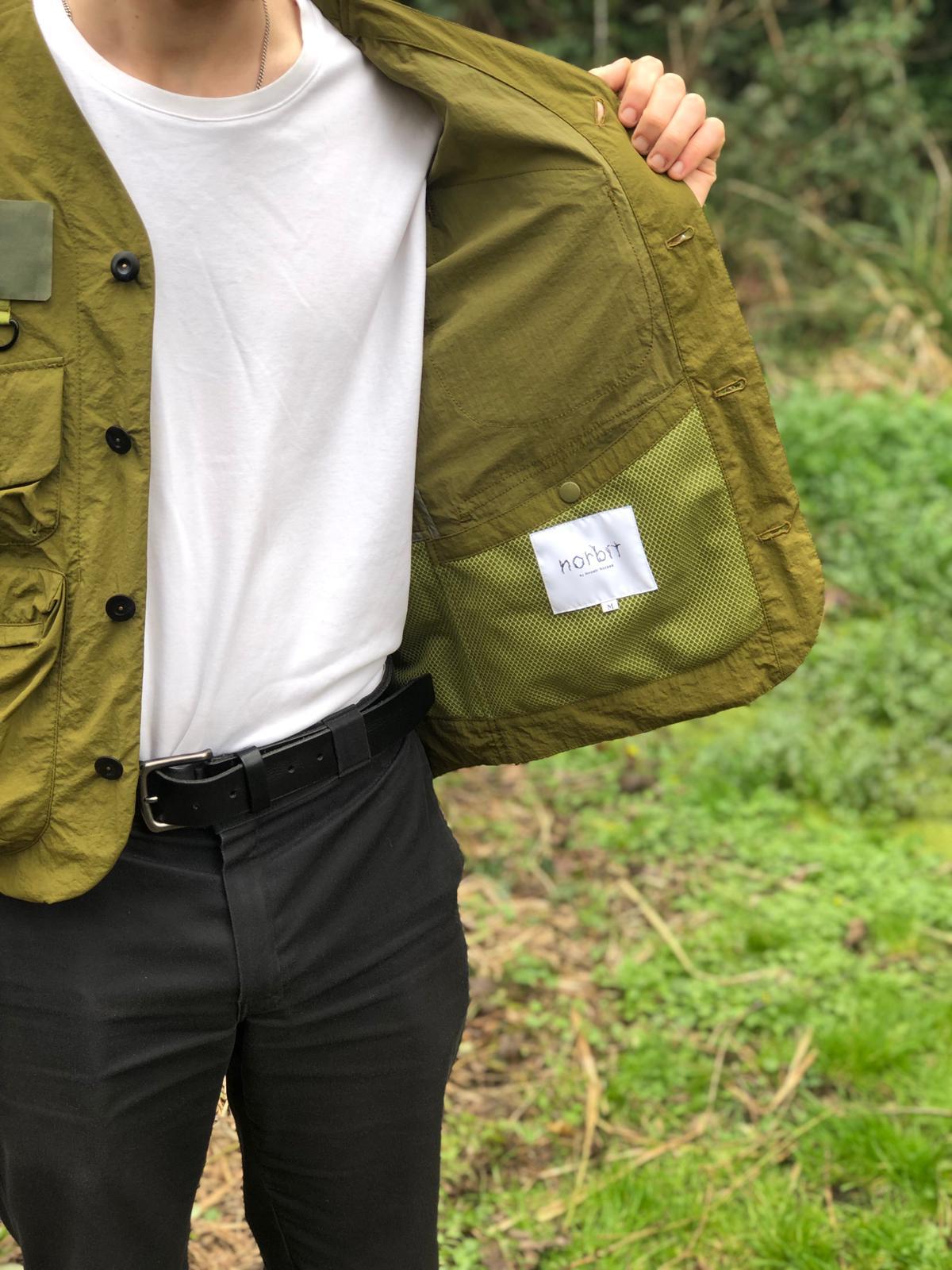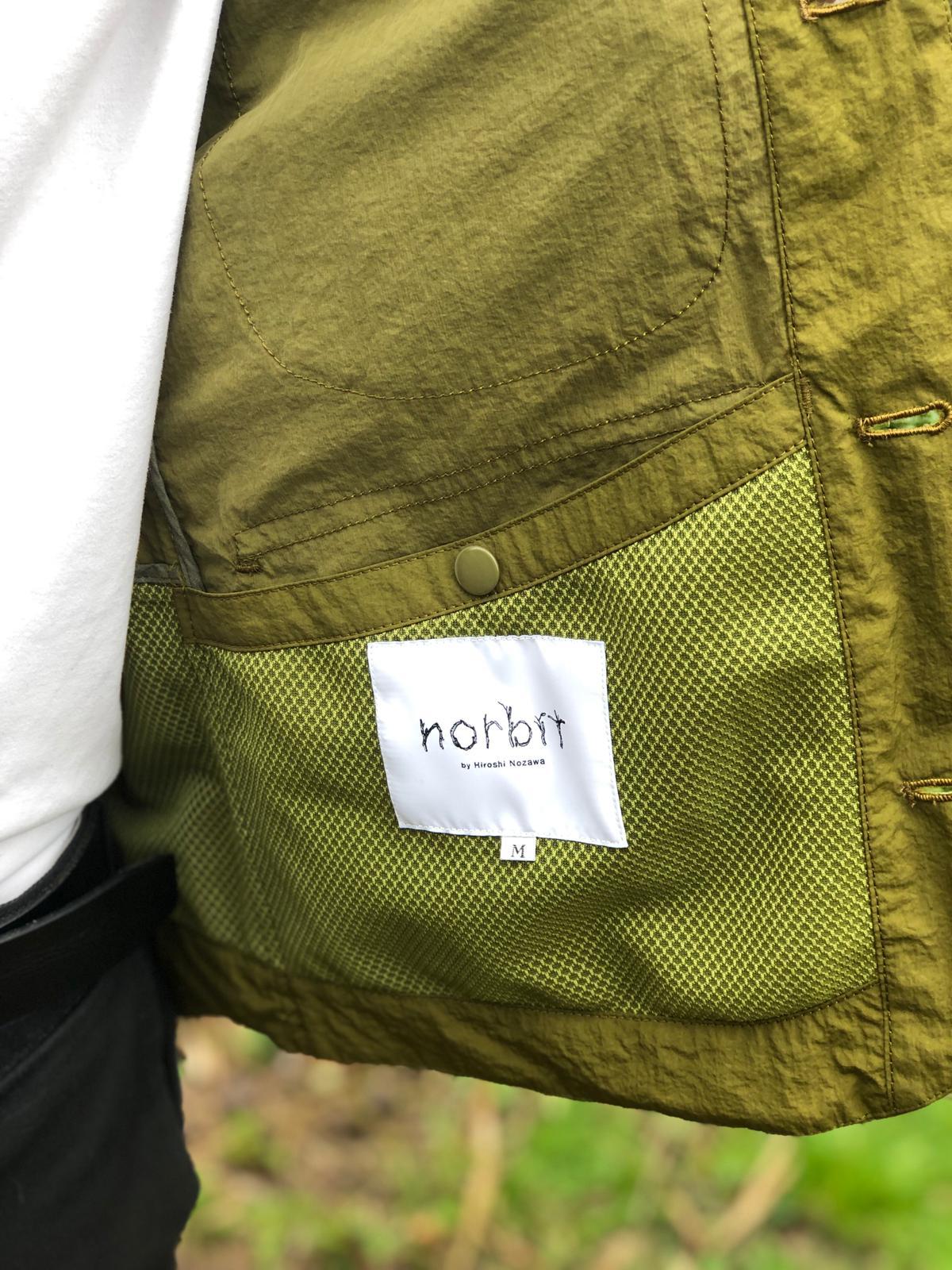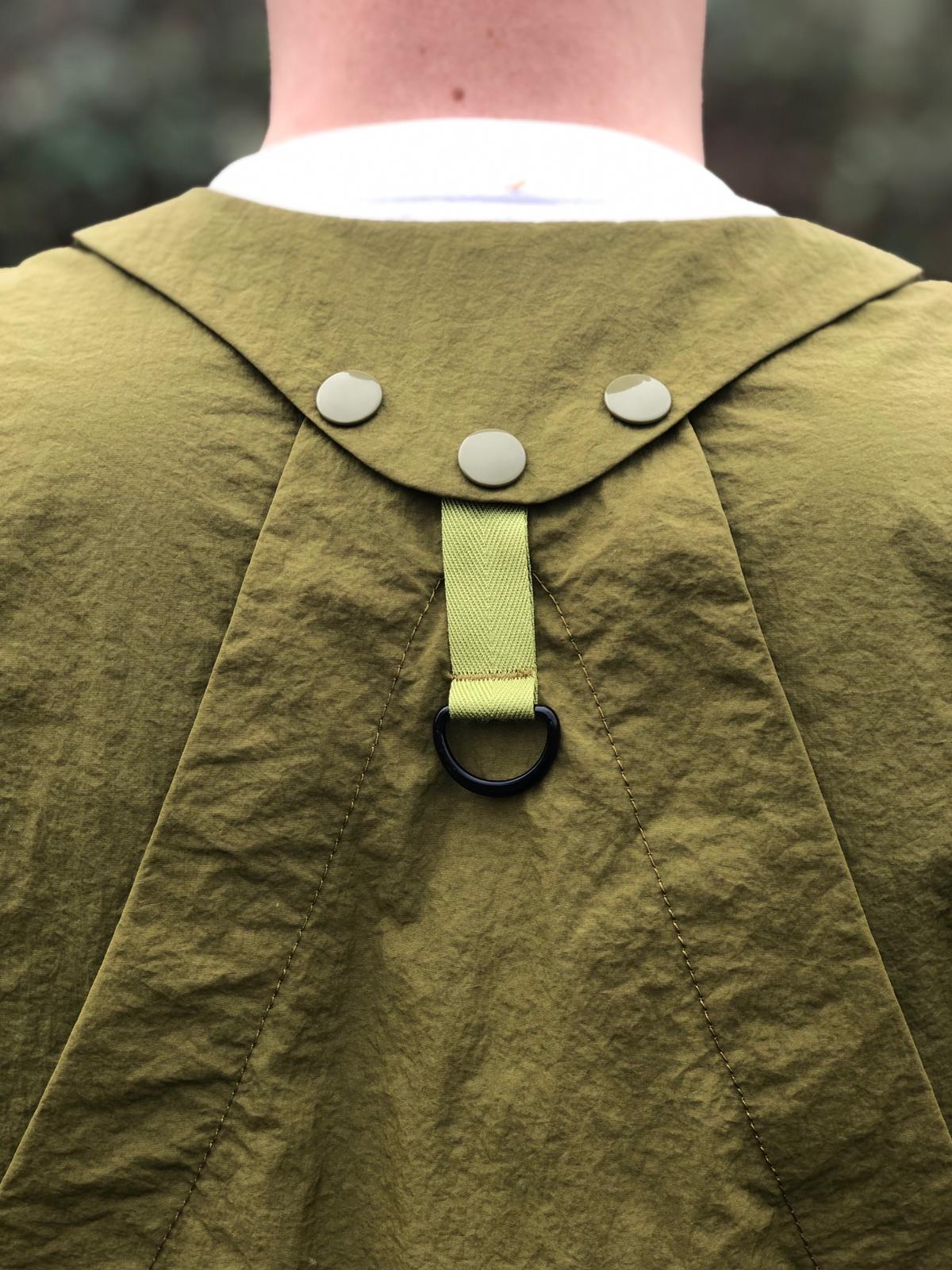 Thanks to Ali for the use of his Article and to Hiroshi Nozawa for producing such amazing clothing and for choosing us to be a partner for his brand in the UK.